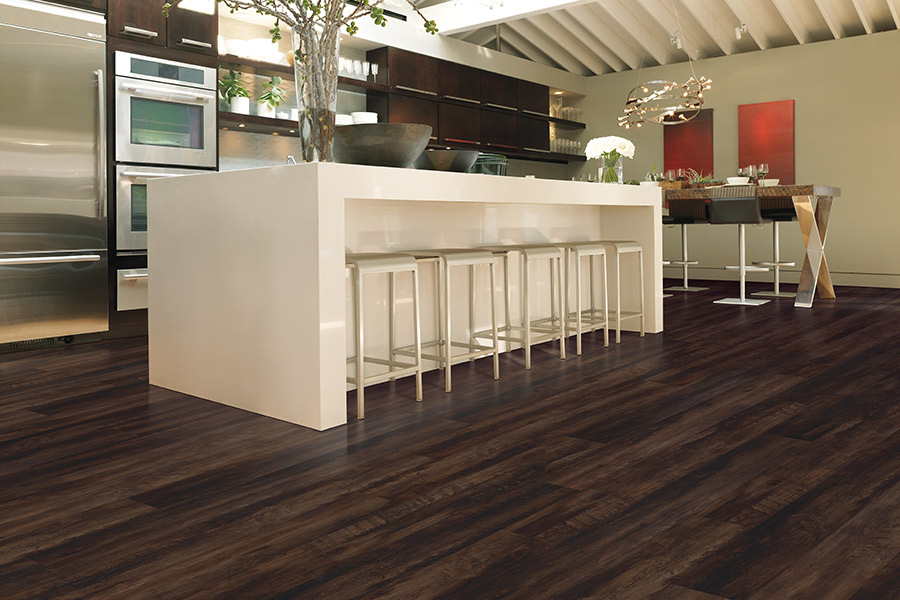 You are replacing your old flooring and you have already made up your mind that you want the look and feel that only real hardwood flooring can give. You have two choices, solid hardwood, or engineered hardwood flooring. Solid hardwood is exactly what its name implies, a piece of flooring cut from a single piece of wood. Engineered hardwood flooring is a just bit different.Engineered hardwood flooring, is made from three to five layers of wood that are laid across each other and laminated together in a similar fashion to plywood. Then, a thin layer of wood about a quarter of an inch thick is laid on top of those to create the surface wear layer. Since the lower layers are stacked and crossed, engineered hardwood doesn't expand and contract with temperature and humidity, as much as its solid wood cousin. It is also more environmentally friendly than hardwood. For every square foot of three quarter inch thick solid hardwood flooring produced, you could manufacture roughly four times as much, as engineered hardwood flooring. This obviously leads to fewer trees being chopped down, and that makes the environmentally conscious consumer happy.

Engineered hardwood can be stapled, nailed, glued, or even floated over most subfloors. The versatility of installation makes engineered hardwood a popular choice for consumers. Maintenance is the same as solid wood, using a soft broom and dustpan, followed by a damp mop to pick up any leftover debris. Any remaining wet spots left from the mopping, should be towel dried.

When you want to buy your engineered hardwood flooring, looking to Prestige Carpet and Tile Clearance is a wise choice. Their showroom in West Palm Beach, FL has a staff of friendly remodeling consultants to help you through the process of choosing your materials. They will also answer of your questions about the installation and upkeep of your flooring once it's installed. They strive for perfection in all aspects of customer service, design and installation, with the goal of exceeding the customer's expectations. Their diverse selection of products, excellent customer service and professional installation, makes them the perfect choice for your flooring needs.